Professional Hyundai Tire Service
When it comes to road safety, tires are at the top of the list. When is the last time you checked yours?
Tend to All Your Tire Needs at Wiesner Hyundai
The tires on your Hyundai are among the most critical parts that your vehicle has. After all, they're the only parts that ever contact the ground. As such, keeping up with tire service is crucial if you want your tires to last longer and perform better. Fortunately, our Hyundai service center serving Conroe is here to help with all your tire needs. So, whether you need new tires or a round of tire maintenance, we have your back here at our tire shop near The Woodlands.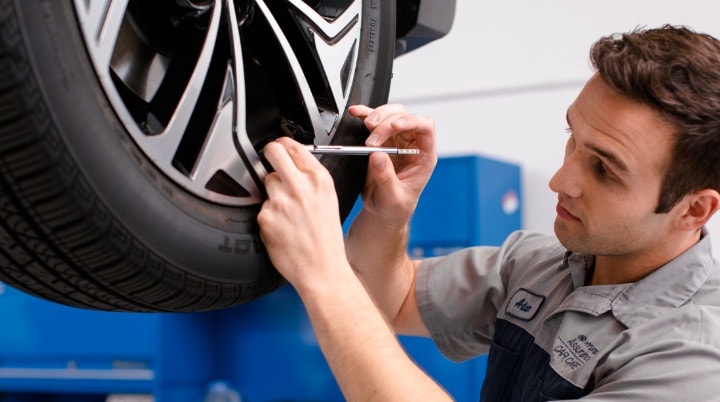 What kind of tires should I have on my Hyundai vehicle?
Helping you find the right kind of tires for your car is our specialty. The right kind of tire can depend on your type of car, the weather, and the kind of driving you do. We can help you find the right match so that you can feel confident in your choice.
What should my tire tread depth be?
You can check tread depth with the penny test. Slip a penny headfirst between your tire tread. If the top of the head is visible, your tires are too worn and due for replacement. Our service specials and tire coupons at our service center can help you save on a new set.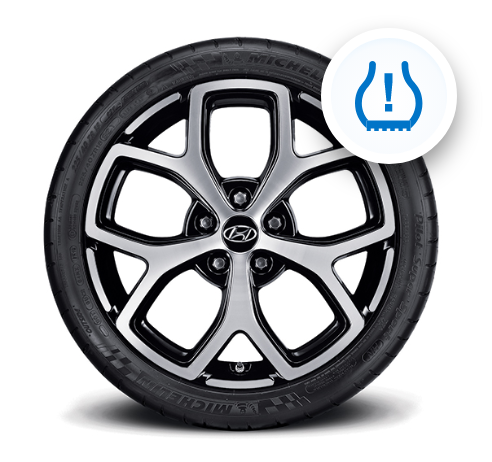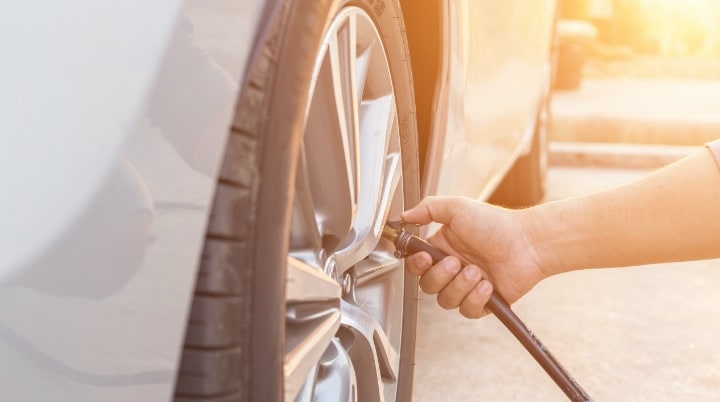 Keeping tires properly inflated doesn't take long - simply pump them up with an air compressor at an air-equipped gas station

. Please be aware that tires can naturally lose 1 to 2 PSI per month, especially if your vehicle is not driven regularly. 
Additionally, it is important to keep in mind that even properly inflated tires can wear down.

Tread depth is important, and checking only requires a quarter. Periodically test tread depth by inserting an upside-down quarter in the tire tread. If you can see the top of George Washington's head, the tire should be replaced.
How often should I get new tires?
The average tire lasts about three to five years. If your tires appear worn or they're older than six years, it's time to replace them to ensure safer, smoother performance as you drive around Spring, TX and Huntsville, TX.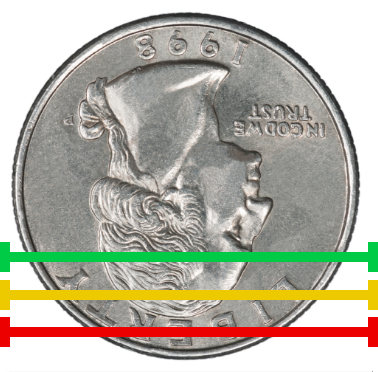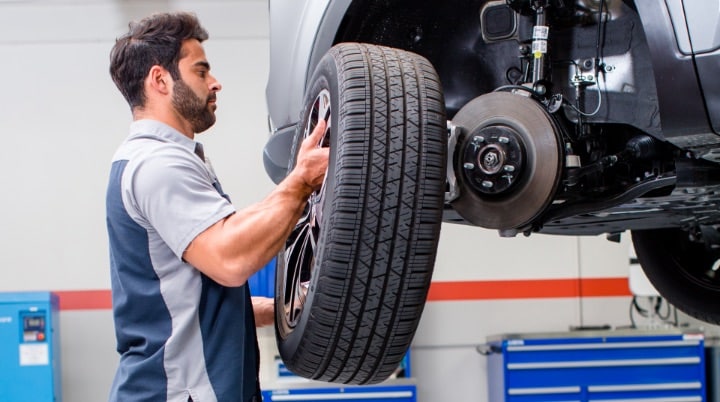 How often should I rotate my tires?
We recommend getting a tire rotation every 5,000 to 7,500 miles or every six months, whichever comes first. That's about as often as your car needs an oil change.
Where can I schedule tire service?
You can schedule service right here at our Hyundai dealership serving Houston. We'll be happy to help with all your tire needs.
Watch our service introduction video
Need Tire Service? Contact Us Today!
Delaying tire service can result in excessive tire wear and unsafe driving conditions. Let us provide the best possible service for your Hyundai
Schedule Service

Wiesner Hyundai

1645 Interstate 45 N
Conroe, TX 77304