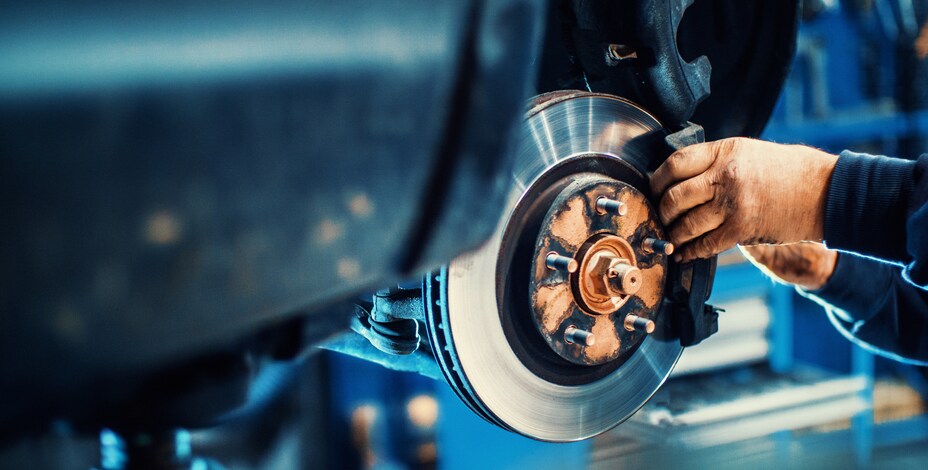 Wiesner Hyundai is Available to Handle Brake and Wheel Alignment Services
Staying up to date on brake service and wheel alignments offers a variety of perks including improved handling, a safer drive, and longer-lasting tires. Fortunately, our team at Wiesner Hyundai is here to help with all your brake and wheel alignment service needs. Our service center serving Conroe and The Woodlands is prepared to handle inspections, brake repair, wheel alignment adjustments, and more to keep your car running smoothly and safely.
How often do I need new brakes?
The lifespan of your brake components can vary depending on the type of vehicle you drive and your driving habits. So, the best way to determine whether you need new brakes is to visit our Hyundai service center near Spring, TX regularly for brake checkups.
Why is it important to get my wheels aligned?
Improper wheel alignment can have a host of negative effects on your vehicle. Issues like poor handling and excessive tire wear can be results of wheels that are not properly aligned. So, in order to avoid trouble with handling and premature tire wear, we recommend scheduling regular alignment checks here at our Hyundai service center near Huntsville, TX.
How long will it take to get new brakes?
A routine brake pad replacement generally only takes about 30 minutes to an hour. If your brake system needs more attention than that, our team will alert you and let you know how long the service is likely to take.
How long does a wheel alignment take?
Routine wheel alignments take about an hour, so you won't have to wait long. Our experts use cutting-edge equipment to restore your car's wheel alignment to factory specifications so that you can enjoy a smoother drive and cut back on tire wear.
If you have any questions about our brake service and wheel alignment service near Houston, feel free to give us a call!
Brake and Wheel Alignment Services
It's important to make sure that every part of your Hyundai is operating properly. While many people know about the importance of oil changes and replacing tires with poor tread, there's more to auto maintenance than just that.
Driving over a bump or a pothole delivers a slight shock to your vehicle. It might not seem like much, but that shock can throw off your wheel alignment. This might not seem like a big deal at first, but it can cause some real problems. Misaligned wheels increase the wear and tear on your tires, decreasing their lifespan. It also lowers your fuel economy, worsens your handling, and can affect your suspension. The longer you drive with misaligned wheels, the worse the problem gets. Wheel alignments make sure your wheels all point in the same direction, and keep your new Hyundai driving smoothly.
Brakes are some of the most important parts of your car. Sure, your engine helps you go... but your brakes help you stop. You want to be sure that your brakes are always operating at their best. If they're neglected for too long, brakes can start to perform less effectively. You may notice that it takes you longer to come to a complete stop, or that you pull to the side when you brake. Healthy brakes keep you (and other drivers) safe on the road.
Wheel alignments and brake checks are an important part of vehicle ownership, and that's where we come in here at Wiesner Hyundai. Our Hyundai technicians know their way around every square inch of your vehicle, and they'll keep it driving like a dream for many years to come. If you're in Huntsville, Spring, the Woodlands, or anywhere else, stop on by today here at Conroe, TX. At Wiesner Hyundai, we're here to help.
Schedule a Brake Service & Wheel Alignment